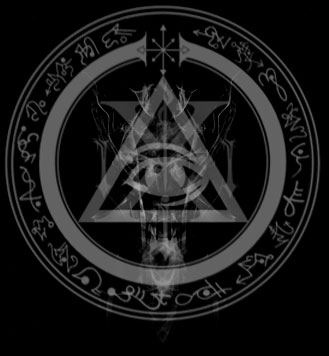 The concept of our works combines true underground spirit of inventive DIY style to create hand-crafted design and packaging of special editions, strictly limited to XIII and dedicated to collectors; while professional high definition aesthetics involve industrial manufactured product, available for a broader audience.
SXIIIC works manifests the idea of Art as a self-development and catharsis to artist self; thus our releases are dedicated to individual perception and strictly personal experiences.
Regular Edition
:
Hundreds of copies in standard plastic and/or paper packaging.
Black Edition:
In-between of regular and special series - production of this edition is strictly limited in most instances from 30 to 100 copies each of which is carefully crafted in non-traditional packaging including conceptual extra items at affordable price. Items are available on pre-orders and direct orders.
Special Edition:
Special Editions copies are extended collectable series made exclusively by Coma Section and related Artists and craft makers; and are strictly limited to a number of XIII copies per each album release.
Sect Edition:
Edition is not limited yet is subject to materials and specific stock availability. First existing copies serve as examples and are properties of Artist/Project and SXIIIC archive strictly. The rest copies are crafted with close proximity. Conceptual design of Sect Edition is hand crafted and dedicated to collectors and loyal customers of SXIIIC. Items price paid in advance to cover production expenses and p&p service. Production usually takes no longer than 30 days. Copies of this edition are dispatched as Registered Airmail, however please allow excess time for shipping outside of Europe.
Currently we are not actively looking for new projects to sign. Nonetheless, submissions of physical promo material / demo are welcome. Use e-mail to contact us with regards to our postal address to send promo. In case of physical promo, we guarantee to review your material and give a brief feedback. We accept CDs / CDr / Artist Portfolios / personal website links and any additional information, related to your personal creative activities, if applicable. Please avoid sending us links to mp3 files or Myspace pages, as these are not considered seriously and will not receive any response.
If we are interested in your work and are able to offer you album release (format and quantity is subject to availability), you will be contacted. Otherwise, due to numbers of misunderstanding approaches, please accept our silence as negation.
Coma Section is not interested in signing projects that are releasing own albums as digital files or expose themselves in promotional digital compilations on a regular basis.
No interviews given by Section XIII·.·COMA members to any kind of press. If you represent magazine / web-zine or are a freelance journalist, you may wish to interview our roster artists and projects, although there is no necessity in that. Promotional copies are of the same package as all regular edition retail ready copies. Please avoid contacting us with regards to free material. If we are not familiar with your activity, SXIIIC will hardly respond to your approach.
In case of pre-orders we guarantee to dispatch the product within two months of pre-order start date. Customer has right to get full refund of paid price if the product is not ready within above stated period of time; or alternatively receive extras along with pre-ordered item.
Most of our releases are available for wholesale. Wholesale prices are fixed for each individual release and are not subject to negotiate. Please bear in mind that wholesale orders will have additional postage price, depending on the location and quantity as well as preferred method of delivery. Wholesale orders dispatched within one day of payment.
We are not aiming to become a large distribution store; however our items are available for trades. Our main priority is Ritual / Death Art. Generally no metal of any kinds accepted unless relationships between labels are beneficial to us or offered rare and unique items, preferred by SXIIIC. We trade our items to new and retail ready copies, carefully packed to ensure safe shipping conditions of items. Please have in mind we are not trading our retail ready packed products to printed parts and CDs without the cases. We are dealing with competent labels only and not intended to pack the received trade product by ourselves. Therefore, in respect to your own activity, pay additional price for shipping and send the full packed item, as this is what we distribute.
Never send us material without having confirmed the deal with Coma Section.
Dealing with mail-orders and publishers worldwide Section XIII·.·COMA cannot take responsibility in items that came in our distribution already damaged during shipping. We sell items as received from partners, therefore please bear in mind no return for refund policy applied for products not released by Coma Section. Orders of our products are picked and dispatched within one working day through international priority mail.
No returns are accepted unless our product is faulty or in some way defective. Products are packed with care reducing the possibility of potential shipping damage to minimum. If product is defective, we will provide a replacement copy (subject to availability). If product is unavailable / run out of stock, we may offer exchange of the item for an alternative of equal value or refund.