Distribution

LITERATURE
01.XII.MMXIV update
:
AMSG second coming is now pressed and officially published. Every pre-ordered book should reach their owners within following days. Tracking numbers are provided for each order. Limited amount of books is still available for sale worldwide. Customers from Russian Federation should contact Vox Inferni Press to acquire it.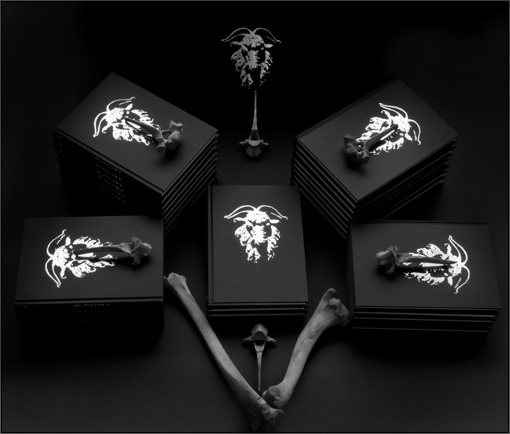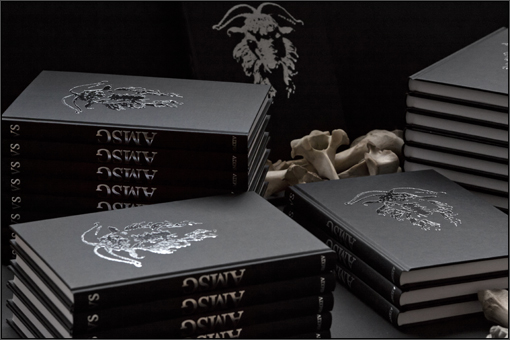 09.X.MMXIV update:
Started pre-orders for A.M.S.G. second coming. During last few years the content of this Satanic Manifesto has been translated with a greater accuracy to the original text written by V.Scavr of Res Satanae. In addition to previously published content, re-release includes extra materials previously unavailable.
The book is currently in the press. All orders will be dispatched early November via Registered Signed For package. €70 eur per book, postage is included in the price.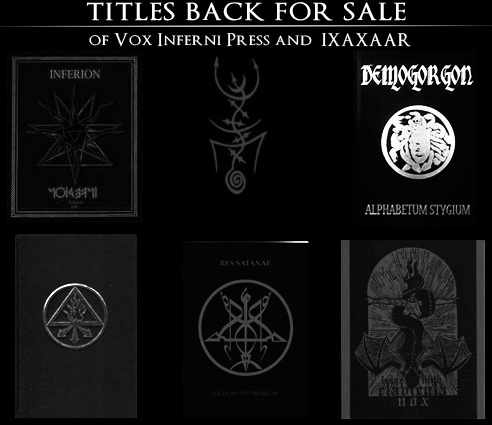 Revealed Demogorgon | Alphabetum Stygium book. Recently arrived from press, pre-ordered copies are dispatched and should reach everyone placed pre-orders within two weeks, depending on the country of residence.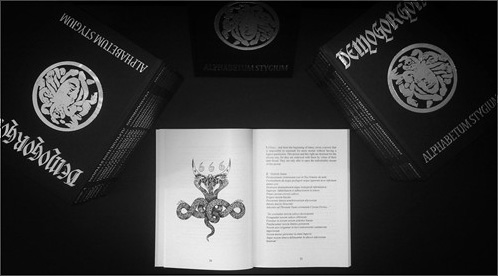 Accepting pre-orders of Demogorgon | Alphabetum Stygium work by V.Scavr. To place pre-order, follow ordering link.