Continuous manifestation of Extreme Black Cult STALAGGH. :GULAGGH: is sonorous transformation of pain, suffering and extermination of humanity in desolated and cruel northern lands of Arctic Circle.
Acoustic terror masters deliver torturing realms of human psyche and annihilation of consciousness with heavy use of vocal recordings of mental patients, children and women suffering all kind of mental illness along with implemented classical instrumentation to achieve greater atmosphere of bleak and cruel camps of Gulag.
Global audio holocaust aimed for trilogy with titles: Vorkuta, Norilsk, Kolyma representing the worst Soviet concentration camps.
- 2008 Vorkuta CDR [Promo Edition of 30 copies]
- 2009 Vokuta CD [2nd Edition of 30 copies]
- 2009 Vorkuta CD [3rd Edition of 300 copies]
- 2012 Vorkuta LP scheduled
- 2012 Vorkuta CD 4rd Edition scheduled

Kundar
Dark minimalist project of Oliver Trapp, Kundar is composed of deep dark suicidal dronescapes built of vocal manipulation, guitar and field recordings, delivering strong emotional impact towards a listener. The project is bound by one article dedicated to suicide and delirious existence afterwards, reflecting on wandering through the realms unknown, haunted by perished life, a gloomy journey towards the oppressive foreshadowing of the apocalypse, fuelled by anguish, despair, and anger.
- 2005 After Suicide
- 2010 The End Of An Age
Side projects: The No-Tone Project, Descent Into The Void

Nicolas Horvath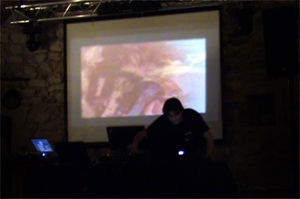 Nicolas is a Young Stainway Artist. From early age studied music in Académie de Musique Rainier III de Monte-Carlo in M. Lusignan class for Harmony and piano reduction, the Music history class of M. Goldobine. Enrolled for higher education and graduated extensive number of music classes starting from Musicology at the Sorbonne University, Music History in Ecole Normale, Analysis and Composition (M.Delplace class), Middle Age and Renaissance Counterpoint (M.Trachier class), and Superior Music History (M.Schneider class) in Paris Conservatory. He composed high number of ambient tracks, and at 26 he brilliantly succeeded in the entrance exam of Electroacoustic composition class of the Paris Conservatory.
As a pianist he premiered piano works of more than 30 composers, and received dedicated pieces from various composers. He is the very first to have performed the complete music of Erik Satie in only one marathon recital. Nicolas collaborated with many artists such as Marc Alain Dahan, Tara Cobolet, Kenji Siratori, Sire Cedric, Michel Ange Moreno, Felix Broens, Lyzane Potvin, Olivier Forest, Andréa Clanetti Santarossa, Shantidas Riedcker, Benjamin Spark on happening and exhibitions. Took masterclasses with M. Bayle, M. Zanesi and M. Renouard-Larivière, and played recitals in Praha, Speyer, Tokyo, Palm-Beach, Poitier, Monte-Carlo, Paris, Lille and Marseille.
His electronic compositions are mixtures of high tensions, dissonances, and eerie ethereal moments. Using complex structures and a dense counterpoint, his creations never fade with multiple auditions.

Like Drone Razors Through Flesh Sphere

Bio-technological phenomenon of aural transmissions, invoking grotesque discontinuity in the order of things. Reflections of terrifying desolation and metaphysical paradigm in significance of non-verbal ritualistik horror/drone doom akt.

| | |
| --- | --- |
| | AEP is the earliest project of Meldhkwis, delivering very personal expression of Black Art. Other known projects are Dapnom and Etmenns Derokwis. |


Daina Dieva
Daina Dieva is a dark ambient musician and visual artist from Lithuania. Using the sonority and the imaginary of Lithuanian folklore tradition, she creates malicious chants that wander the universe of deviant tales. The melody varies from minimal sounds to dark polyphony and chaos.

- 2009 Nakcia
- 2011 Leaving The Garden myspace


Ignis Divine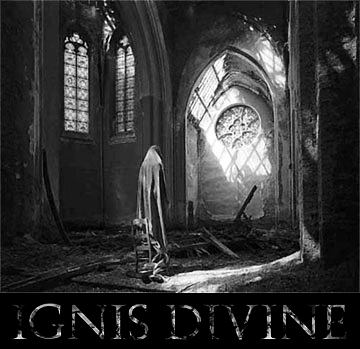 Ignis Divine
[
Divine Fire
] is sonic art project successfully exploring industrial ambient fields. Formed by Chris K at Volos, Greece in May of 2009 Ignis Divine deliver themes and concepts based on desolation, loneliness, darkness, distress, suicide and mental pain. Dark ambient soundworlds, industrial strokes on occasion combined with samples of Gregorian ritual chants and non-traditional uses of musical instruments qualify the music of Ignis Divine.
- 2009 A Shadow Forgotten In Sorrow CDR
- 2011 Creatures Of The Abyssal Depths CD myspace

Videl


Videl D. W. Velsmord is multimedia artist, working in fields of painting, sound art, photography and graphic design as well as writing on occasion. Same-titled project founded in 2006 as very personal approach investigating soundscapes and their influence to own self. The project concentrates on cryptoscapistic meditation upon dark insane Chaotic landscapes. Both paintings and aural art has a strong reference to symbolism, abstraction, surrealism and automatism rendering the most ulterior shoreless depths of self-structured void.

- 2006 Demo 2006
- 2006 Nonexistence: Indent 11.One Eight Five Thee
- 2006 Trapped in Forever
- 2007 Innocent Death
- 2007 Act I: Flowing Tunes From The Funeral River
- 2008 Act II: Nulio Teritorija

- 2008 InterVoid.Volume#01
- 2009 InterVortex.Volume#02
- 2009 D'Monique Velsmord [1st Edition CDR]
- 2010 YIIIX
- 2010 D'Monique Velsmord [2nd Edition CD]
- 2011 XIIIY
Active side projects: Loneliness of the Universe Eternal, Ūžesių Potencialai Skaldo Visumoje.
website