02.II.MMXV
:


Recent arrival Clavicula Nox V : MAGIC & MAYHEM.
Hardbound 'collector's edition', half-binding to brown cloth with unfinished 'raw' covering in the boards with printed cover and endpapers. Each book is numbered on the inner cover on a specific limitation plate. Hardbound edition is limited to 300 numbered copies. €70 eur per copy includes registered postage worldwide.
LINK TO ORDER
01.XII.MMXIV
:

AMSG second coming is now pressed and officially published. Every pre-ordered book should reach their owners within following days. Tracking numbers are provided for each order. Limited amount of books is still available for sale worldwide. Customers from Russian Federation should contact Vox Inferni Press to acquire it.

09.X.MMXIV
:

As of today, SXIIIC in consent with Vox Inferni Press start accepting pre-orders for
A.M.S.G
. second coming. During last few years the content of this Satanic Manifesto has been translated with a greater accuracy to the original text written by V.Scavr of Res Satanae. In addition to previously published content, re-release includes extra materials previously unavailable.
The book is currently in the press. All orders will be dispatched early November via Registered Signed For service. €70 eur per book, postage is included in the price.



July 19, 2013

April 03, 2013

GULAGGH VORKUTA LP
TEST PRESS NO# 5/5
SECT13C02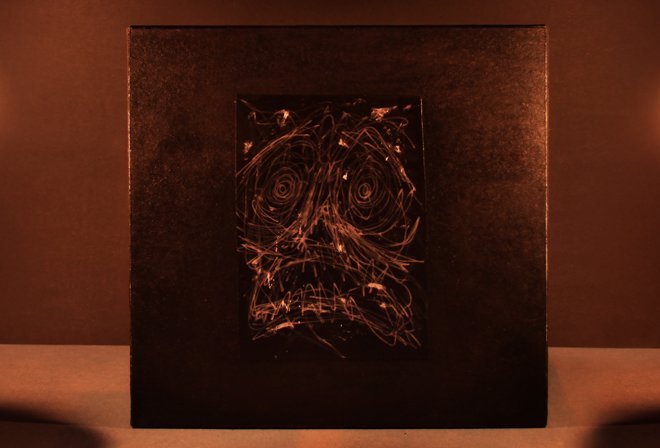 Complete Packaging:
Black 12" Test Press consecrated and ritually signed with blood - No# 5 / 5. housed in hand made black slimline cardboard case, includes one black and one ash grey Vorkuta LP Editions t-shirt, insert signed by SXIIIC and other extras. Drawing by mental patient from Stalaggh project is gloss varnished onto the back side of the cardboard center open gatefold case.
For inquiries regarding purchase of this item, contact

January 17, 2013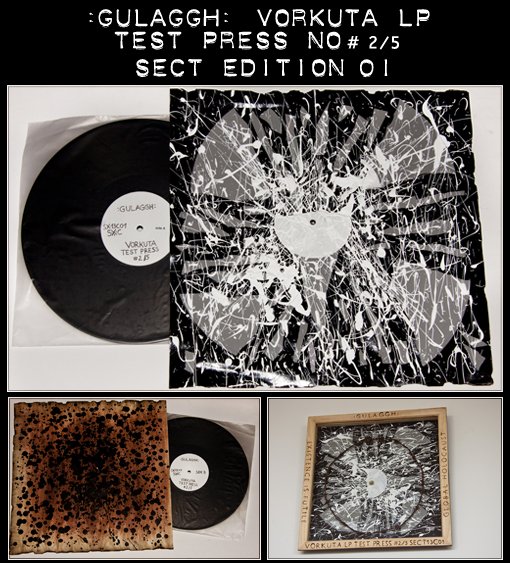 Introduction to Sect Edition. Extremely rare collectors editions / items on demand. Vorkuta Test press No.#2 / 5 is SECT13C01. Only 5 test press copies of this LP exist, 3 of which are owned by STALAGGH and are not for sale.

Test Press housed in hand painted sleeve that was varnished and decorated with pieces of broken regular LP (from copies damaged and broken in transit from pressing plant) and white gesso. Title, test press no and edition is handwritten on the label, both A and B sides.

The bolt is pierced through the envelope and attached to the back side of framing to fix vinyl. Rusted barbed wire placed inside in a circle measuring approx 30cm in diameter, fixed to the spacer with thick grey thread. All exterior sides of wall mount frame are burned with pyrography tool. Front side of the frame include burned wording:
:GULAGG: - EXISTENCE IS FUTILE - GLOBAL HOLOCAUST - VORKUTA LP TEST PRESS #2/5 SECT13C01
Frame measurements: 40x40x3cm. Placed for online auction and active for 10 days. SOLD
November 12, 2012



Forthcoming editions anounced:
MORTIDO TAPES "Nihil Ex Sepulcrum Ortes" Tape
[SXIIICD006] Kundar "Personal Apocalypse" CD [Black Edition]
[SXIIICD007] N.Horvath "Leçons De Ténèbres" CD
[SXIIICD008] Gate To Void "Black Empty Void II" CD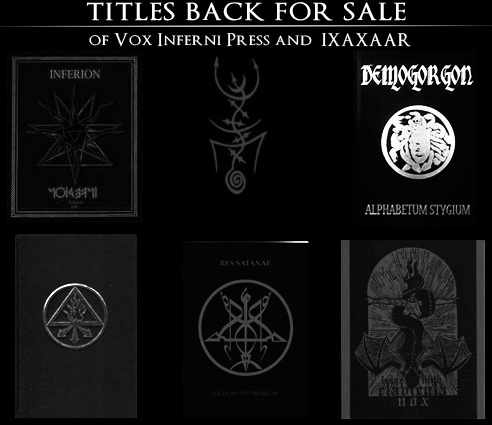 September 25, 2012



:GULAGGH: Vorkuta LP release. All pre-ordered items will be received by their owners within following days. Special and Black Editions to be dispatched as Registered Signed For International.
Wholesale inquiries: due to low stock of LPs, wholesale prices are following - 6 to 12 copies 9EUR | 13 to 20 copies - 8EUR.
Trades are not accepted on current release.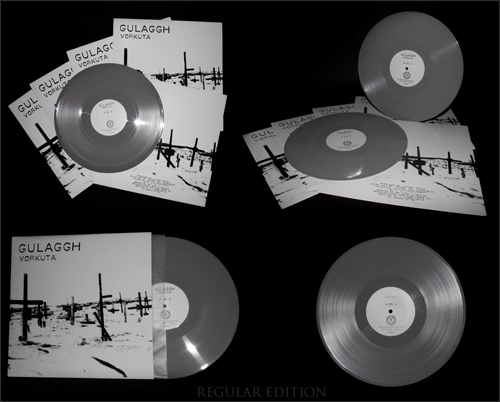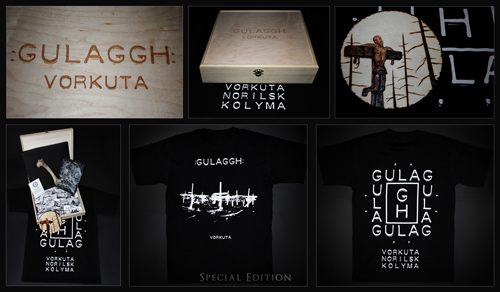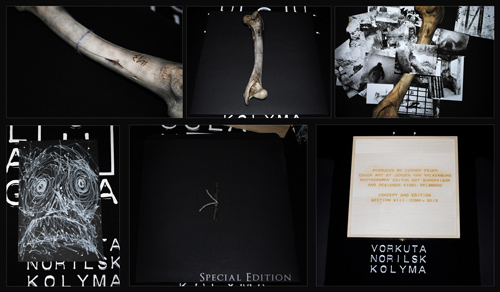 June 21, 2012



Production of Demogorgon | Alphabetum Stygium completed. Everyone placed pre-orders should receive their copies within forthcoming two week row, depending on the region. For wholesale/trades of Demogorgon please refer to Vox Inferni Press directly.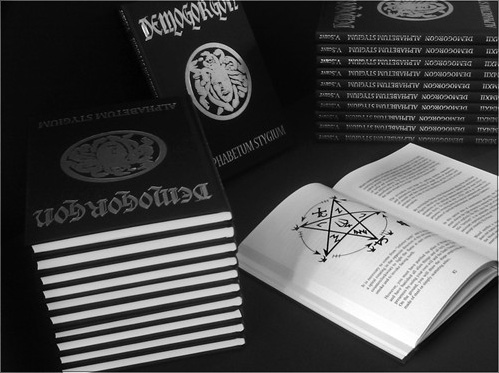 The following publication is Gulaggh "Vorkuta" LP. On the final steps of production are woodburn (pyrography) artworks and Black Edition. Details on availability of Special Edition and Test press copy of Vorkuta LP to be updated soon.
April 18, 2012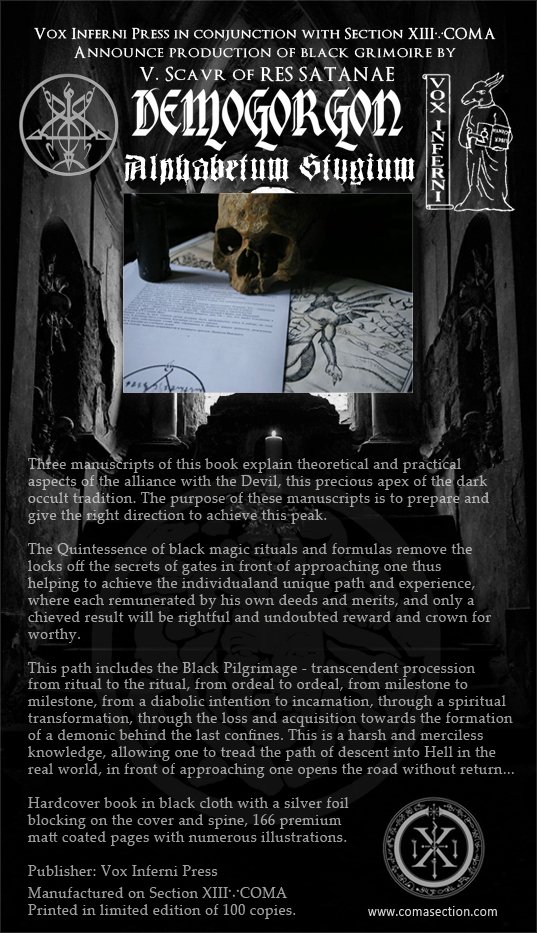 January 27, 2012


On the International Memorial day of Holocaust Coma Sect Foundation proudly presents three LP editions of :GULAGGH: Vorkuta album. Pre-orders accepted now. Everyone placing pre-order guarantees a copy of limited series in own collection. All orders to be dispatched during March of 2012. To place your order follow the link below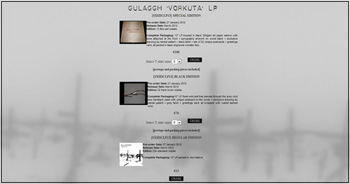 January 08, 2012

Major layout updates, including production and graphic design services.
New associated acts including :GULAGGH: , Oliver Trapp side-project Kundar, and Nicolas Horvath in SXIIIC roster.

SXIIIC proud to announce production of forthcoming vinyl of Gulaggh album Vorkuta. This scheduled as fourth album re-release and first in vinyl format limited to 300 copies. Along with regular copies release will present 32 Black Edition in hardback cases wrapped with rusted barbed wire and 13 Special Edition copies housed in wooden boxes.

Dark concrete artwork by Terence Hannum now exhibited at visual art gallery.


December 21, 2011



First digital catalogue/zine published for promotional purpose. Issue includes most of reviews, Mortido Cvlt, works by associated Artists, collaborated production, new arrival items and production notes.
Currently in production forthcoming vinyl release. More information to be disclosed soon.

December 6, 2011



IMPORTANT NOTICE:
Due to National holidays, post offices to be closed. Delays affect mainly world wide destinations. Please refer to schedule below:
Last posting dates for International Airmail:

5 December - South and Central America, Caribbean, Africa, Middle East, Asia, Far East (including Japan), Australia and New Zeland.

9 December - Eastern Europe, USA & Canada.

12 December - Western Europe.

UK Mainland posting dates:

20 December - First class / Recorded Signed For.

For all items ordered after dates of deadline for posting, items will be dispatched on 5th of January 2012.

November 13, 2011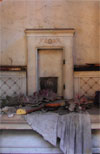 The Cvlt of Mortido celebrates the second aural invocation with compilation of various projects included in "Mortui Vivos Docent" crafted during MMXI.XI.XI. Tape dedicated in memory of Theatrum Alchemicum.New blackened ritual ambiance tape by Videl 'XIIIY' available from distribution for € 7.

Following major changes soon.